Find Out What People Are Saying
We used the PointsMap App for the first time in 2019 and it was a BIG hit. Our customers loved it because they could easily find their way around. They could preview booths before they got on the site and could locate any food type or beverage station instantly from anywhere in the festival.
The artists, performers and vendors loved it because it not only gave them names, addresses, contact numbers and a direct link to their websites, but days, weeks, a year later after they left the festival they still had easy access and all the information about their favorite booths. This is because we leave the PointsMap App active year round as a marketing tool.
I highly recommend this for enhancing your customers' experience and putting your festival at their fingertips!
Brian Hill
Executive Director, Atlanta Dogwood Festival
For the third year, we are using PointsMap for the Saint Louis Art Fair! "Oh my God, this is so cool!" is a comment we still hear over and over. Thousands of visitors, volunteers, artists and sponsors use it from their desktops to plan the weekend… then from their smartphones to navigate the fair.
This year we are using the new PointsMap App! It takes the user experience to a whole new level. It's so friendly to use, it looks and works great, and I can make changes instantly to the App using my PointsMap desktop interface.
When we used PointsMap for the first year, everyone really loved it. My staff, board, and volunteers are so excited... Our youngest staff member jumped on the chance to create our PointsMap. We are so excited to have something that is live and up-to-date!
To the art fair industry this is a real positive. PointsMap is really simple to use. We have the images, we have the website, we have the descriptive information. It was so easy to create the PointsMap. We were even able to include inside maps... handbooks, our training videos, our exhibitor guide, everything is on our PointsMap.
Now I use this PointsMap for my event each year. I just log into the PointsMap ADMIN and make the changes for the current year's event. We find out that we can do so much more with it every year. We use it for all our merchandise and put all that on the PointsMap also. We can even track the location of our volunteers on the grounds during the Art Fair.
PointsMap is staff friendly, it's customer friendly, it's vendor friendly, it's trade show friendly – you don't have to create anything new for anyone, it's all there in PointsMap - and everyone can use it.
Our stakeholders love this new addition to our festival. I highly recommend PointsMap for any fair, festival or event. It's easy, a tremendous value and a state-of-the-art tool to help your visitors navigate! This is what people want - they want PointsMap!
Cindy Lerick
President & Executive Director, Producer of The Saint Louis Art Fair
PointsMap has literally 'rocked my world', and that's not easy to do. After seeing what PointsMap can do for our triathlons and events, it caused me to change my thinking about marketing our events. We can now map the actual routes for the swim, bike and run as well as put caution areas, transition areas and much more. PointsMap will be an incredible tool for our participants, sponsors and spectators. It will make our events much more accessible and user friendly.
Andrew Silbereisen
President, Set Up Events
When we were first introduced to PointsMap we were an established event with world recognition and several awards in the triathlon market. So, we were not necessarily looking for something to take us to the next level. That quickly changed when Jerry and his team showed us exactly what PointsMap could do. The first time we saw a PointsMap we knew this technology would fit perfectly into our event. With multiple venues, courses, sponsors and festivities PointsMap allows us to share all of these locations and times with our athletes.
Effectively our entire event and web site can be shared in one central mapping system. And now, with the addition of our Mobile App, PointsMap has given us and our athletes a tool that puts our event in the palm of our hand. We couldn't be more happy with our partnership with PointsMap.
Jeremey A. Davis
Set Up Events, Race Director
PointsMap is an informative online software that allows Naval Station Great Lakes' personnel a means to navigate the base from the palm of their hand - conveniently through their smartphones and/or desktops and tablets. The MWR Department set up this navigation software in hopes to get away from the high cost of printing maps, as well as to provide instant access to facility information and key points of interest. PointsMap at Great Lakes highlights facilities and key base locations for clubs, dining, fitness, family activities, lodging, general recreation, shopping, and more.
Chris Mohr
F&FR Marketing Manager, NRMW

... the Video Ideas state of the art program, PointsMap, provided an easy navigating experience for those watching at home or those at the Black Creek golf course where the tournament was played.
With an iPad or computer, users could easily follow their favorite pro golfer, find restrooms, first aid locations, parking areas and numerous other points of interest that were added to the Google Map. Also, users were able to see the tees and greens of all eighteen holes, as a result of Video Ideas providing PointsMap navigating technology to the Children's Hospital Classic, it is with much appreciation that we say 'thanks' for a job well done and the Classic would be most pleased to serve as a reference for any company considering navigation technology. With the highest level of appreciation.
Mickey McCamish
Tournament Director, Children's Hospital Golf Classic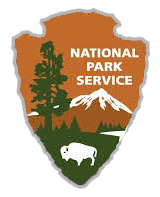 ...Within 15 minutes of logging in I was already putting up pictures, locating monuments on the map with icons and putting in historical information. I was amazed at how user friendly the program was and how professional the results are. For about a month I worked on my own and then contacted the company with a few questions. They sat down with me, answered all my questions and even made some adaptations to the program that I suggested. They couldn't have been more helpful.
After two more months I am now well along in my creation of a professional looking tool that park visitors and civil war enthusiasts can easily access and learn about this pivotal battle using geographical, categorical, historical and pictorial information. I would think that this would be a valuable tool for any other park both the historical, as well as, the National Parks. It can easily be built by a volunteer or multiple volunteers, leaving the park rangers free to do the work they have been trained for. It is an exciting project and I am excited to be a part of it.
Pat Appleton
Volunteer, Chickamauga and Chattanooga National Military Park

Chattanooga State has been extremely pleased with the PointsMap on-line mapping software. It is an incredible tool for our students, faculty, staff and visitors to our campus. PointsMap makes it easy for them to find locations anywhere on the campus. We have had thousands of hits every month from desktops and mobile smart phones. It is extremely easy to and and modify information on the points, and we can make changes quickly that are instantly available to anyone using the maps. We even use PointsMap to show the locations of special events making them easy to find. I would highly recommend PointsMap as a valuable tool for any college or university.
Patty Brown
Director of Marketing & Communications, Chattanooga State Community College
I am excited about using the PointsMap features on the Chattanooga State website. Video Ideas continues to improve the features allowing us to customize the map according to the needs of the college. This map clarifies exact locations of major facilities and events on campus.
Vickie Boles
Marketing / Web Specialist, Chattanooga State Community College
The PointsMap app was a match made in heaven for Riverbend Festival. With 5 stages over 8 days and 100 artists, the interactive map made planning a breeze for Riverbend Festival music lovers. Our patrons praised the ease of plotting their experience and having it all in the palm of their hands. The PointsMap app had a it all covered…from when their favorite band was on stage, how to get there, and where to find concessions along the way.
Amy Morrow
Friends of the Festival
PointsMap allowed Riverbend to provide our visitors with truly state-of-the-art technology and moved Riverbend into a new level of excellence as a premiere Chattanooga event. I highly recommend PointsMap for use by any event, festival, concert or convention and any other use where mapping and location service information would be beneficial. We were able to completely create the Riverbend PointsMap within 3 weeks before the event and it was incredibly easy to learn, use and update. We could have done so much more with the vast feature set of PointsMap given more time - and we have big plans for PointsMap for Riverbend next year.
Mickey McCamish
Friends of the Festival