How PointsMap Works for You
PointsMap has unlimited uses. Dozens of different industries are currently using PointsMap, and features are still being added to improve and expand its capabilities. Watch our slide show below to see how PointsMap can showcase your event or conference.
A Mini Website
Each Point on a PointsMap has the ability to act as a mini website. Admins can add to a point through the description, image gallery, or Menu Buttons. They can add information within the App or they can create linked Menu Buttons.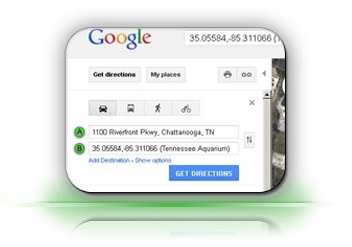 Driving & Walking Directions
All Points instantly have Directions button enabled in their Menu Buttons. This gives the User the ability to get Google map directions directly to a point they select.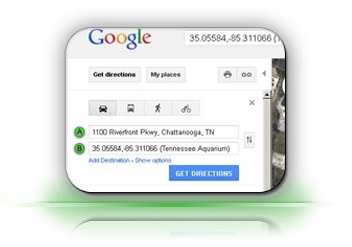 Online Menus, Brochures, & More
PDF files like brochures, coupons, and menus can be uploaded to PointsMap for Users to view.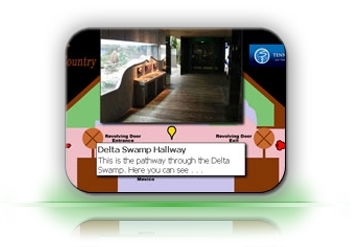 "Go Inside" Feature
PointsMap's Go Inside feature assists Users with wayfinding by displaying Inside Maps of facilities.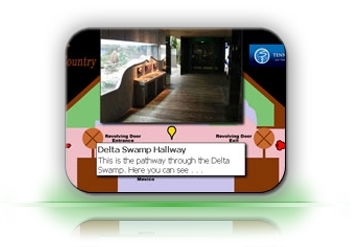 Direct Link to Websites
Menu Buttons can link users to existing content on a website, even specific web pages to provide more information.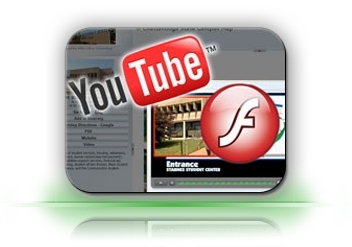 Online Videos and Audio
PointsMap can directly play flash video files and MP3 audio files within the interface, and easily linked to websites like Vemo and YouTube for user viewing.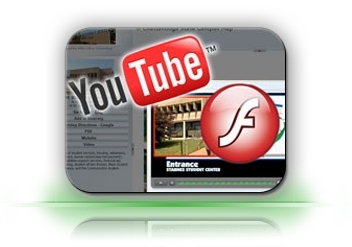 Direct Access to Sales
Menu Buttons can even be used to allow users to purchase tickets or to pick their seats for an event.