Here is a quick overview of some of the features you will have access to as an Administrator for your unique PointsMap. Note how easy it is to set up your new PointsMap with just a few clicks.
Click the Arrows Below to See an Overview of How to Manage PointsMap.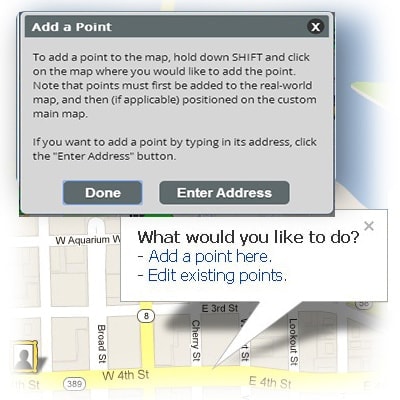 Adding a Point
The three ways to add a Point:
Click add a point button in the admin tab.
Enter the longitude and latitude.
Just click the mouse on the map.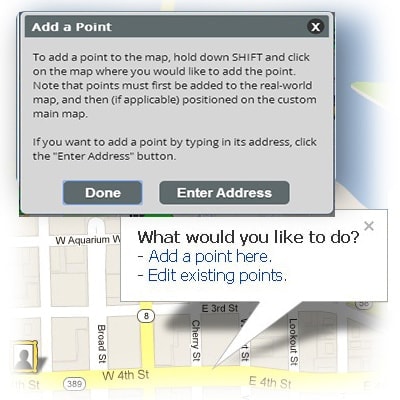 Bulk Import
The Bulk Import feature allows you to organize multiple Points in a spreadsheet document and have them automatically load. You can quickly add a list of hundreds Points.
Controlling Your Map
You control your users first impression of your map. The simple menu options allow you to select the initial zoom level of the map, the map type, and the orientation.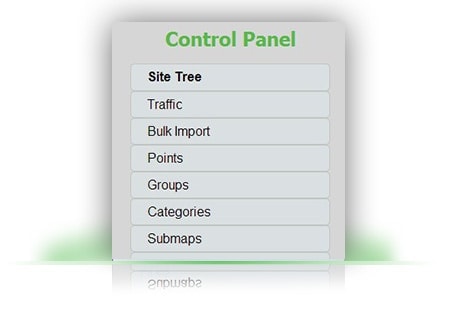 SubMaps, Lines, and Zones.
In your Control Panel, you will find dedicated pages to your Lines, Zones, and SubMaps, allowing you to edit content, category, and more, quickly and efficiently.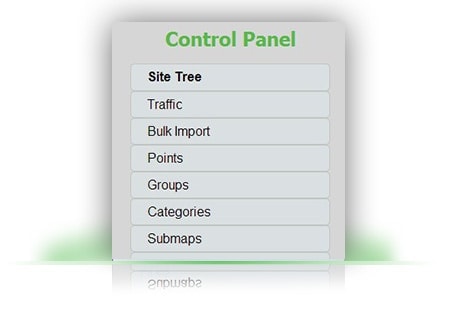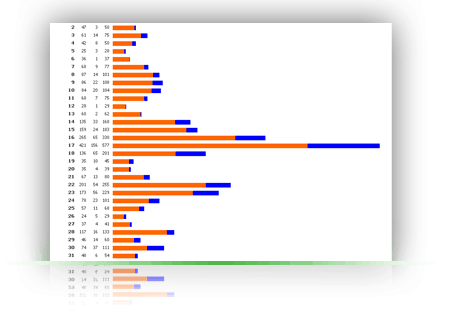 Traffic
Through PointsMap's traffic page you can monitor visits  and see when the peak dates and times are.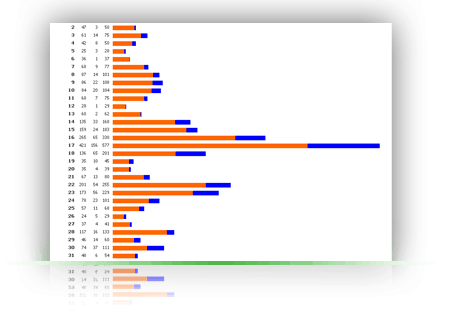 Edit on the Go!
Now you can edit PointsMap anywhere. Using an online tablet, you can access the Admin portal and keep your map information up-to-the-minute for all your Users.